The small locality of El Muyo, is located in one of the most privileged natural regions of Segovia, next to the Natural Park Tejera Negra, it is surrounded by the riverLillas and Zarzas, an extraordinary forest of oak in this area, being the most southern formation of Europe.

With this landscape there are two comfortable and cozy cottages, El Árbol de la Vida and la Tejera Negra that takes the name from the park.

EL ARBOL DE LA VIDA (7 rooms)
2 double bedrooms
1 triple bedroom
 
LA TEJERA NEGRA (4 rooms)
2 double bedrooms

They follow the image of the black architecture of Segovia, known in the villages that use mainly materials such as slate to build its houses. Both livings are located in big spaces, with the wood as main character, with details in stone and brick owing to they provide a rustic environment.

Besides enjoying the natural park and the essence of the culture of Segovia, you can practice many water sports in the close rivers or visit Hoces del río Duratón and Riaza. For the snow lovers, the station Pinilla is less than 30 km far away.

Other option is visiting the site of Tiermes, in neighbor locality of Soria, with diversity of human, Celtiberian and Romanesque remains, it is considered as the Spanish Pompeya.

The gastronomy can be other way of tourism that without hesitating, Segovia gets its maximum interest, the Castilian kitchen highlights for being the flavour of its known dishes, the Castilian soup, the beans of La Granja, the bread or the sheep cheese.
 
WHERE TO GO
Hayedo de Tejera Negra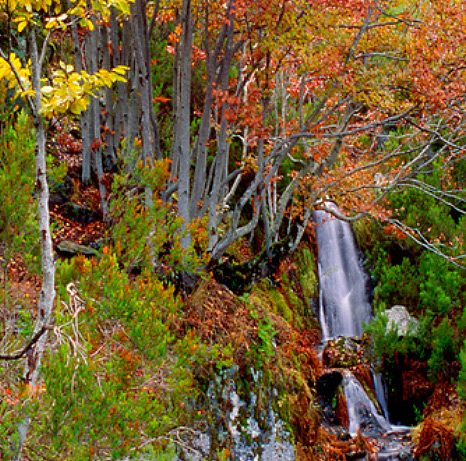 By the natural wealth that offers; with natural vegetation is a worthy place to visit. It is configured by the Lillas and Zarzas rivers, and an exceptional beech forest, which is not difficult to obse...
Yacimiento de Tiermes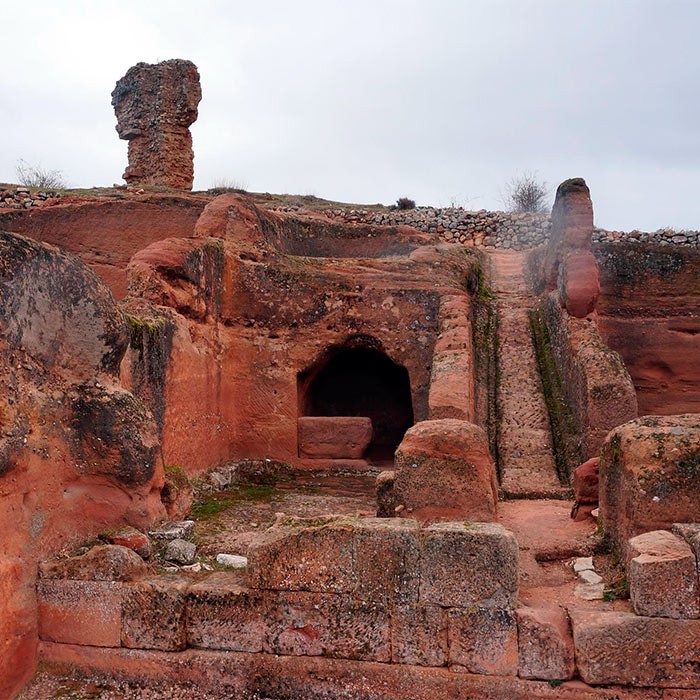 In the southwest of Soria surprises to the visitor the stone city of Celt Iberian Tiermes in the South of the site, and its equally fascinating Roman Forum and the Romanesque chapel. There is also a g...
Ayllón, Conjunto Histórico-Artístico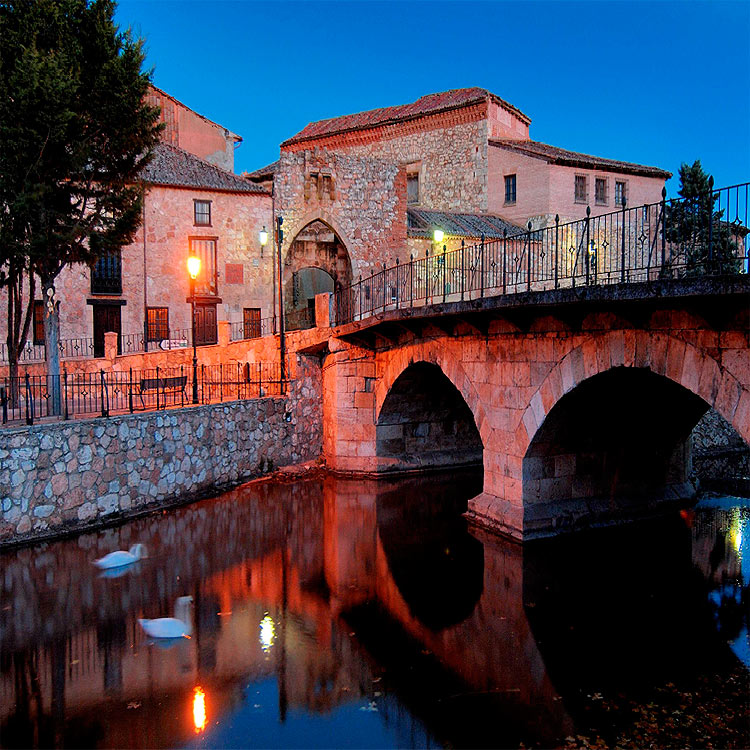 Ayllon summarizes the legacy of Castile in the sixteenth and sixteenth centuries frozen, hidden and guarded with care to release day and surprise visitors from the sights and cuisine of a medieval vil...
UPCOMING EVENTS
Fiesta patronal Esteban de Gormaz
En San Esteban de Gormaz, del 7 al 11 de septiembre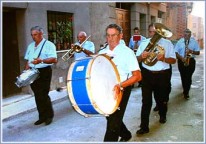 Están presididas en todo momento por el bullicio y la alegría de las peñas y charangas de la localidad, en las cuales están integrados la inmensa mayoría de sanestebeños. Durante los cinco días que d...
Romería Virgen de Hontanares
En Riaza, 13 de septiembre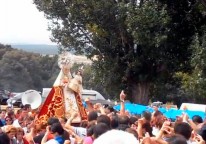 El 14 de septiembre de 2014 tiene lugar la Romería de Nuestra Señora de Hontanares, Fiesta de Interés Turístico Regional, que se celebra el primer domingo siguiente al 8 de septiembre (día de las Fies...
Belén Viviente Sanestebeño
En San Esteban de Gormaz, 25 de diciembre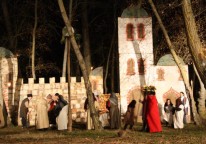 San Esteban celebra su belén viviente en el Sotillo recreando el día del Nacimiento de Jesús a las ocho de la tarde. En Soto hacen la representación durante la misa.
ENVIRONMENT´S INFORMATION
El Muyo
Village located 20 km far away to the East of Riaza. It is the best sample of the black villages of the mountain chain of Ayllón because its houses are built in dark slate. The small locality EL Muyo is in one of the most privileged natural regions of Segovia, next to the Natural Park Tejera Negra, surrounded by the rivers Lillas and Zarzas, an extraordinary forest of oak is in this area, being the most southern formation of this type of Europe.
Tours
Natural Park Tejera Negra, Hoces de los ríos Duratón y Riaza, Site of Tiermes (Soria), Riaza, Medieval Villa of Ayllón, El Maderuelo, Sepúlveda, Pedraza, Caves of Prádena, Beech Forest Pedrosa, Beech Forest Tejera Negra, etc…
Activities
Hiking, bike routes, horseback ridings, gastronomic routes, multi adventure, climbing, archery, mycological routes, ski, etc…